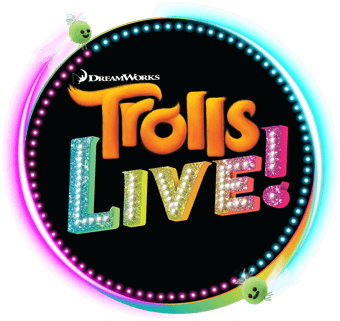 H-E-B Center at Cedar Park
Show Details
H-E-B Center at Cedar Park
Only performance in the Austin area!
Monday - Friday 10:00 AM - 6:00 PM
Saturday (Non-Event Day) 12:00 PM - 3:00 PM
Saturday (Event Day) 12:00 PM to Beginning of Event
Sunday (Non-Event Day) Closed
Sunday (Event Day) Two hours prior to event time

H-E-B Center at Cedar Park features more than 2,600 parking spaces on its property, including parking for patrons with disabilities located in Lots B, F, G, as well as valet parking.

Friday, January 31, at 6:30 PM

Saturday, February 1, at 10 AM, 2:30 PM, and 6:30 PM

Sunday, February 2, at 10 AM and 2 PM
About the VIP Experience
Come join Poppy and Branch in the Trolls LIVE! VIP Party. The VIP Party will be filled with rockin' sing-a-longs and best of all – a Meet & Greet photo opportunity with your favorite hosts, Poppy and Branch! Trolls LIVE! VIPs will also receive premium seating, a souvenir lanyard and more. Each adult & child (aged 1 & up) must have a VIP ticket.