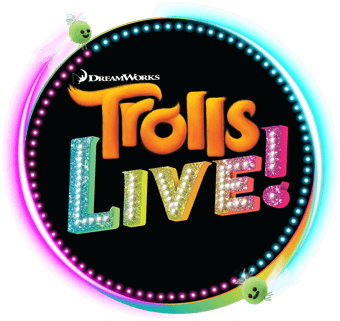 Show Details
Lawlor Event Center
Unfortunately, this event has been canceled.
Ticket holders should expect to receive a refund automatically from the original point of purchase in as soon as 30 days.
Monday - Friday: from 10 am - 5 pm

The Lawlor Events Center Ticket Office is located inside the south main entrance at the ground level. We recommend visitors call ahead to confirm the ticket office is open.

Parking availability and fees depend on the day and time of the event. Accessible parking is available on the first level of the West Stadium Parking Complex.
About the VIP Experience
Come join Poppy and Branch in the Trolls LIVE! VIP Party. The VIP Party will be filled with rockin' sing-a-longs and best of all – a Meet & Greet photo opportunity with your favorite hosts, Poppy and Branch! Trolls LIVE! VIPs will also receive premium seating, a souvenir lanyard and more. Each adult & child (aged 1 & up) must have a VIP ticket.